Customized Women's Leadership Group for Your Organization
Often, organizations do not leverage the leadership capacities and potential of their women employees.  Customized women's leadership groups create organizational cultures that encourage maximum contribution to outcomes as well as professional growth and satisfaction.  Jacki Davidoff, Executive Leadership Coach and Davidoff management consultant, designs curriculum customized to each corporate or nonprofit organization's situation and goals.
Components:
Design, develop content, and facilitate ongoing customized leadership development program  for the women employees of your organization

Coach and advise executive leadership on the vision to support their women employees and leaders to develop their potential and contribute more impactfully to their organizations. 

Professional development goals include:

Effectively communicating internally and with clients and partners

Understanding and leveraging their power as

Mission-Drivers

internally and externally

Becoming more effective at networking to widen their influence and bring outside perspective to grow the organization
"I have had so many of the women at JMT share how much they enjoy and value the meetings Jacki leads. They feel more connected and supported realizing we are all experiencing so many of the same things as women. I am proud as well seeing these wonderful women stepping out of their comfort zones, challenging themselves and others. Our bi-weekly meeting with Jacki's facilitation is the best spent hour ever.

–Jacqueline Tiso, Chief Executive Officer, JMT Consulting, New York | Nashville | Austin
Click here to discuss your organization's goals and leadership objectives.
Jacki Davidoff, Founder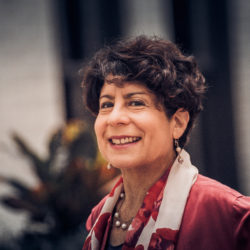 Jacki is a management and human capital consultant who designs and leads Davidoff's Mission-Driven consulting and training. This supports teams, boards, and individuals to break through silos and internal barriers that keep them static.
Jacki is an executive leadership coach, supporting individuals to develop their leadership capacities and raise expectations of themselves and their teams. Jacki is also a national presenter at conferences, leading workshops and training on topics including organizational culture and mission-driven leadership.